A few weeks ago, I had the pleasure of meeting Jeffrey Davison of WFMU. He and his wife, Suzanne, came to the Hooves on the Turf showcase for the Northside Music Festival at Trophy Bar. (THAT was a mouthful)
After they introduced themselves after the show, they offered me over any time to listen to records. (I had sent a homemade cd years ago and we had some email correspondence about folk singers I should be listening to...) He took the summer off from WFMU and now has some time on his hands... so he offered to play me some music he thought I would enjoy...
SO I am going to try and start a new music series called the Living Room. Record nights with people I admire. And this is my first attempt, here with WFMU dj, Jeffrey Davison.
THIS IS A LINK WHERE YOU CAN STREAM HIS PAST SHOWS
FOLK(ish) NIGHT PLAYLIST
------------
1. Dave Evans ~ The Words In Between (The Village Thing)
more info
2. Steve Noonan
more info
3. Bruce Cockburn
more info
4. Shelagh McDonald ~ Stargazer
more info
5. Christy Moore ~ Prosperous
more info
6. Dayle Stanley ~ After the Snow
There isn't much on her... She was from the Cambridge music scene in the Massachusetts. Coined her own term for her style of singing, called Tremolando - a crazy flutter of the tongue that makes her sound as if she is singing under water. Pretty amazing.
7. The Pentangle ~ The Pentangle
more info
8. Didi Favreau ~ Rebirth of Wonder
more info
9. Tamia
a little more info
10. Patti Waters ~ Sings (ESP Disk)
more info
11. Fraser & DeBolt
more info
12. Loren Mazzacane & Kath Bloom ~ Sing the Children Over (Little Bud See Music)
more info
13. Robbie Basho (Takoma)
more info
14. Leo Kottke ~ Circle Round the Sun (Oblivion)
more info
15. Dave Ray ~ Snaker's Here (Elektra)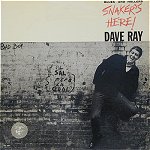 more info
16. Memphis Minnie ~ I Ain't No Bad Girl

more info
17. Pat Conte ~ Gravest Hits Recordings


more info
18. Dock Boggs


more info
19. John Houx




This is a current nyc based artist.


more info
20. Ola Belle Reed & Family (Rounder Records)


more info
21. Greg Brown


Beautiful album of music set to William Blake's writing...




more info
22. Iron & Wine/Calexico ~ Dead Man's Will


more info
23. The Copper Family


This is a family with an 800 yr tradition of singing!!!




more info
24. Hamish Moore ~ Callanish High Over Bunachton


This was Jeffrey & Suzanne's wedding song...


more info
25. Nic Jones ~ The Noah's Arc Trap (Logo Records)


more info
26. Michael Chapman ~ Rainmaker


more info
27. Michael Hurley ~ Blueberry Wine


more info
28. Susan Pillsbury ~ (Sweet Fortune Records)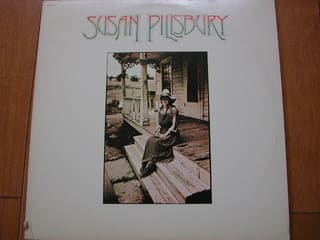 lesser-known singer..great song...



29. Suni McGrath ~ Cornflower Suite (Adelphi)
more info